real turf | artificial grass | resin bound paving | rubber play surfacing | landscaping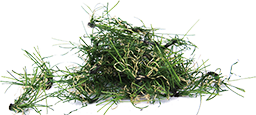 we do:
awesome
artificial grass
ridiculously
rad
resin bound
simply
superb
safety surfacing
ludicrously
lovely
landscaping
for homeowners and businesses across the South West
get a quote
toe tinglingly
terrific
real turf
Please note: office and trade counter are open by appointment only.  Trade collections are available by arrangement from 0730 daily
35 – 37 Whitehouse Street   |   Bristol   |   BS3 4AY   |   01174 221 622   |  [email protected]
Turf King is Bristol based family business dedicated to providing high quality surfacing and landscaping solutions to homeowners and businesses across the South West.  
We offer real turf, artificial grass, resin bound, rubber surfacing and landscaping services. 
Did you ever wake up in the morning and think: 'I'm aiming for a five out of ten day today' No?  Well neither did we.  That's why our mantra is: 
"Awesome jobs for awesome people"
We aim for ten out of ten every day and we've built our business and reputation on doing this at prices which represent fantastic value for money – (and don't mistake this to mean that we're cheap!)  When it comes to product quality and installation rigour we don't compromise.    
As a domestic contractor we bring commercial grade products and installations to residential gardens.  As a b2b contractor we offer a range of supply and installation services from final fit/lay to full turnkey solutions backed with industry leading guarantees and second to none customer service.
Our key differential is quality.  Where many companies try and offer something for everyone we don't.  As a quality-led business we aim to ONLY offer the very best products and most thorough installation methods available.  We don't half-do anything and our regular customers value us for our belt-and-braces approach, our reliability, our experience and for always doing what we say we are going to do.    
Thanks for visiting our website.  Please visit the about page to find out more about who we are and what we do.
'Turf King' is the trading name of 'Synthetic Turf UK Ltd' registered in England & Wales reg: 8672589