Artificial grass, synthetic turf, astroturf or fake grass – whatever you want to call it one thing is for sure – it's here to stay.
Artificial grass provides a low-maintenance, highly functional alternative to real grass in domestic, commercial, education and sports environments.
Click the tabs below for answers to some of the most frequently asked questions about artificial grass.   If you have a question about artificial grass please contact us and we'll be happy to answer it.
our artificial grass products
Over the years we have worked with many of the biggest artificial grass manufacturers as an approved installer.  This has allowed us unique access to a huge variety of products for different applications (sports pitches, play areas or gardens for example) at prices that are unavailable to most.  We don't offer 'one size fits all' solutions but we do offer honest, impartial project specific advice and recommendations.
We also recommend and supply artificial grass from TurfWorks the manufacturer who previously white-labelled the Turf King urf™ range to us.  TurfWorks is boutique manufacturer of some of the very highest quality artificial grass in the world.  Variations on 'dedication to quality' are often bandied about when companies write their own marketing copy but in this instance the team at TurfWorks are literally dedicated to developing and manufacturing the very best artificial grass possible from the highest quality raw ingredients available.  For more information about TurfWorks visit http://turfworks.eu
Learn more about the TurfWorks products we most frequently recommend below.
introducing TurfWorks Sensation & Majestic…
TurfWorks Sensation & Majestic are manufactured using only the highest grade polyethylene available.  In a market flooded with many similar low to mid quality products we offer an alternative.  Plastic quality is the most important factor in the product lifecycle of artificial grass.  In a crude analogy compare the difference between two disposable plastic cups – a cheap low quality one and a more expensive better quality one.  Imagine flexing both of the cups in your hand – the cheaper cup will almost undoubtedly split rendering the cup useless whereas the better quality one will be able to flex again and again with no breakage. Quality is important in artificial grass.
Whilst two different artificial grass products may both look great the day they were laid – a higher quality polyethylene in one product will mean that product will look great and perform better for longer.      
Sensation is designed specifically for domestic use and is already making waves in the industry.  Every aspect of this grass has been constructed with durability, quality and aesthetic integrity in mind.  Probably the most realistic looking artificial grass in the marketplace 'Sensation' has all of the functionality you would expect from artificial grass with a structural and chemical pedigree that you won't find in any other product.  If you are looking for quality 'Sensation' is the only choice for an everyday, high use, family lawn replacement grass.  If you want the best from your artificial lawn you don't need to look any further.
Construction details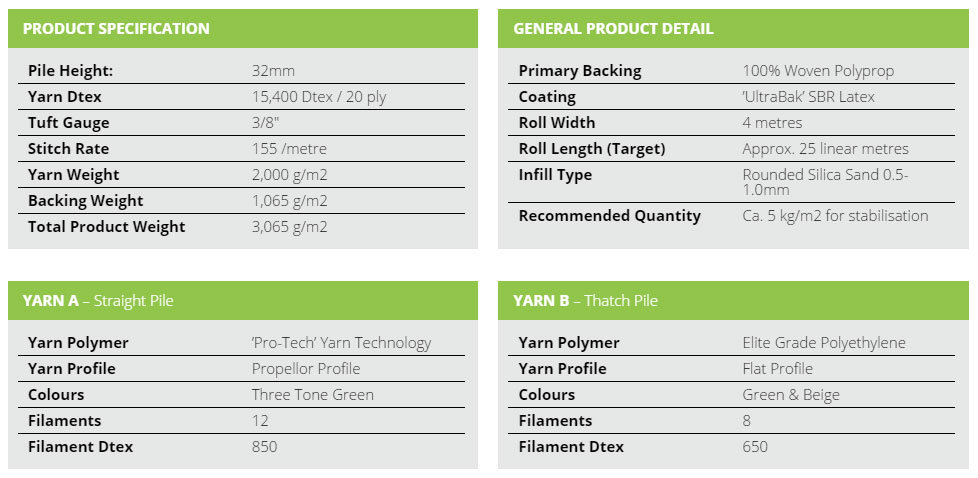 Majestic is technically very similar to Sensation.   The key difference is that 'Majestic' has been constructed using a 'y' profile resulting in an incredibly durable and hard-wearing yet realistic artificial grass.  Every aspect of this grass has been constructed with durability, quality and aesthetic integrity in mind.   We tend to spec Majestic into commercial high-footfall environments over residential ones as the yarn profile creates a stiffer product but it can be used in residential lawns when the space demands it.
Construction details: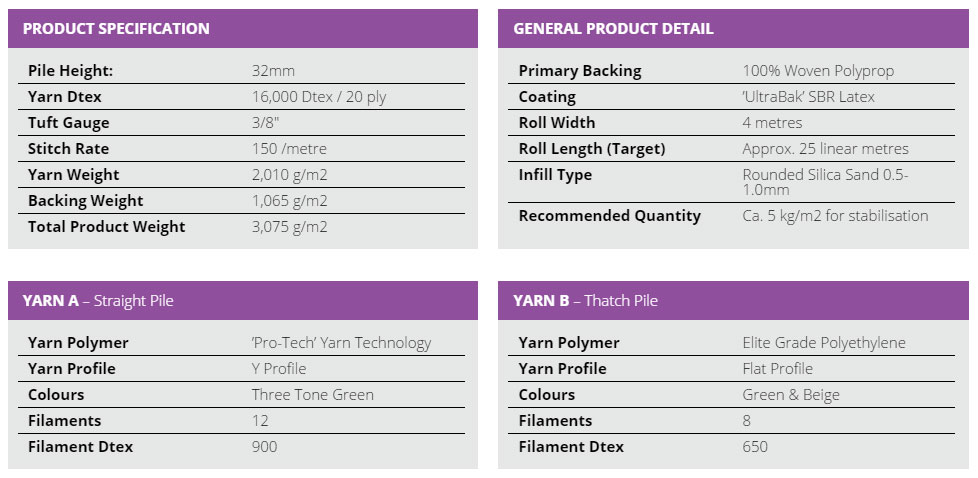 *8 year guarantee against UV colour fade and any material breakdown caused by product malfunction
'Turf King' is the trading name of 'Synthetic Turf UK Ltd' registered in England & Wales reg: 8672589